Set up the printer in the Sitoo POS app
Ensure the iPad and label printer are on the same network

Ensure that the Sitoo POS app has access to local network on the iPad settings(Settings > Privacy > Local Network)

In Sitoo POS, go to Menu > Settings > Hardware Devices. Press the + sign in the top right corner and choose Zebra Printer

Press the magnifying glass in the top right corner. Sitoo POS will then search for available label printers on the same network. Once the printer appears in the list, tap on it. If it is not appearing, check the network of both the iPad and the printer and ensure they share the same network.

When the printer is found you can test printing a label. Go to a product card in Sitoo POS (bring up the product card by holding your finger down on a product) and choose print label (bottom left). Choose from the list of label templates and how many labels to print.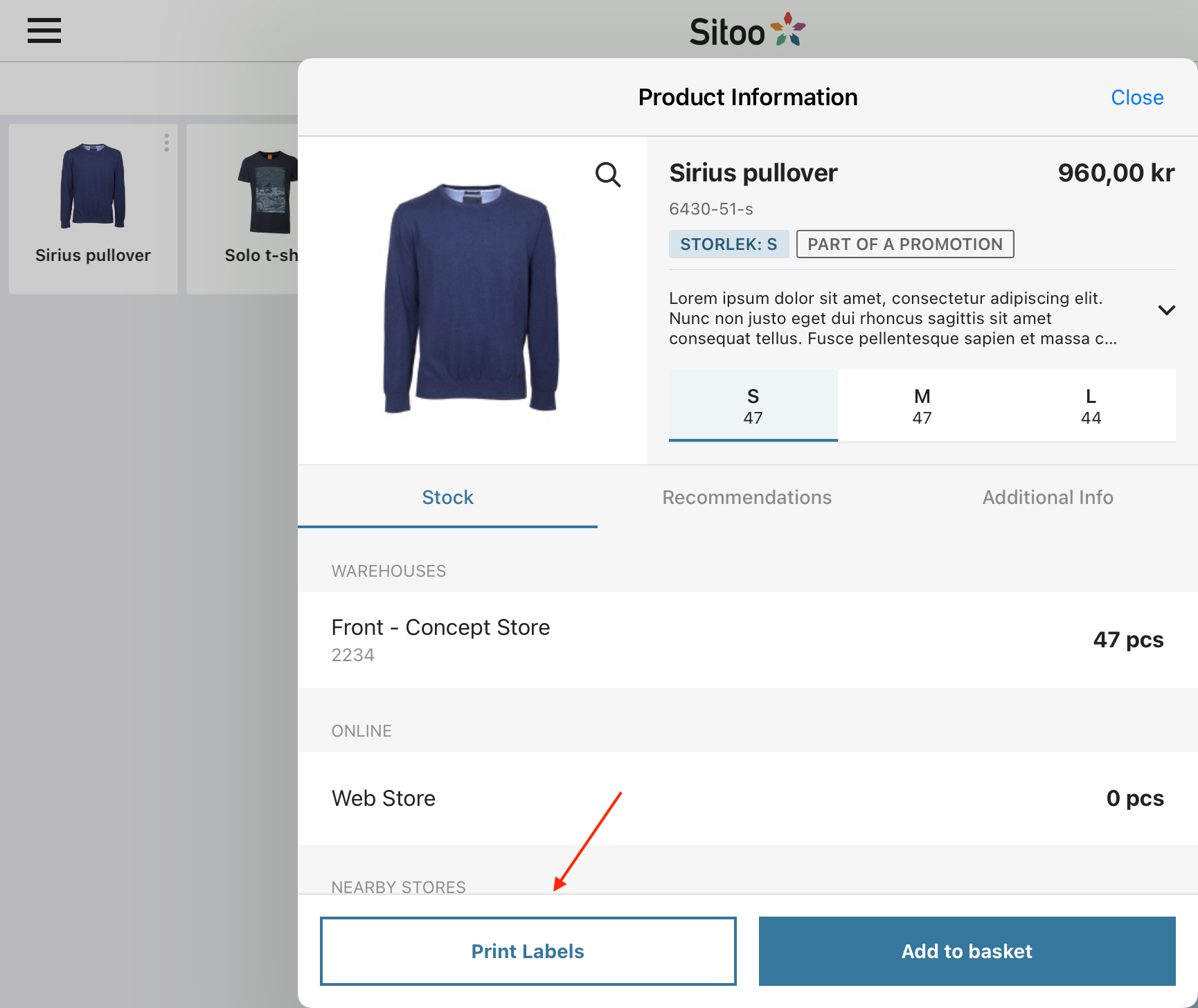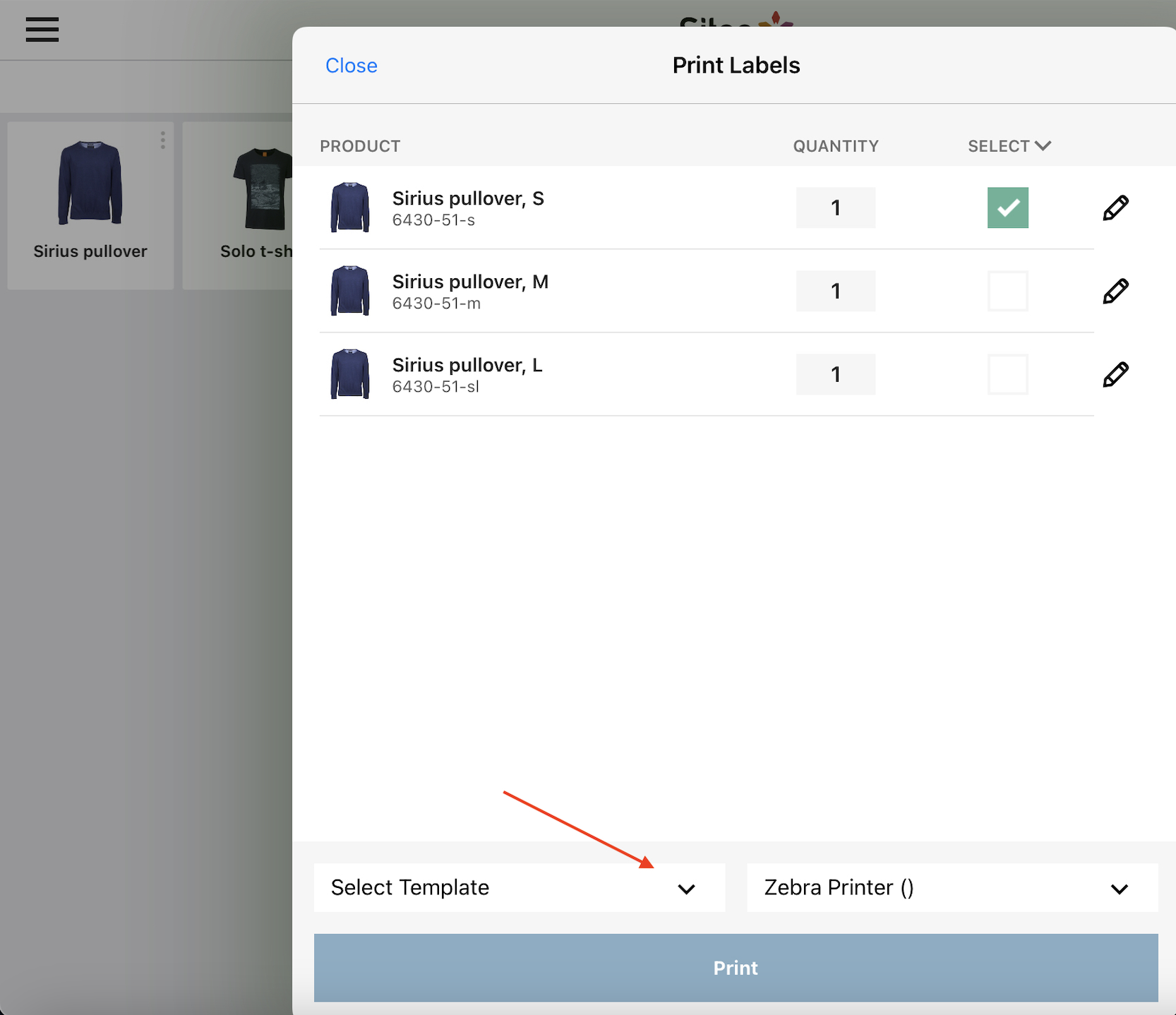 Calibrate your printer
Sometimes with new printers it is necessary to calibrate the printer. The following steps can be tested:
Make sure media is properly loaded, the printer cover is closed, and the printer is powered on.
Press and hold the PAUSE + CANCEL buttons for two seconds.
The printer will feed and measure several labels. When done, the printer will return to READY status