The main difference between a regular receipt and a gift receipt is that the gift version does not include price information for the purchase. The gift receipt allows the customer to buy and give a gift without revealing the price paid. The recipient of the gift is able to use the receipt to return or exchange the item if needed.

Even if the customer forgets to ask for a gift receipt as they pay, the store associates can provide them with a gift receipt in retrospect.
Configuration
Go to your Backoffice and click Settings > POS Profiles and scroll down to this section:

When you have completed a purchase you are presented with printing options. Depending on how you configure the Gift Receipt the choice to produce a Gift Receipt will appear along with the regular receipt options.
Print automatically - A gift receipt will be printed without a prompt
Print Option Preselected - The gift receipt option will be active by default in the prompt
Print Option Deselected - The gift receipt option will be inactive by default in the prompt
Print a Gift Receipt retroactively
You can produce a Gift Receipt for a purchase by tapping Fetch > Order/Receipt > Tap the order > Tap the printer icon and choose "Print Gift Receipt"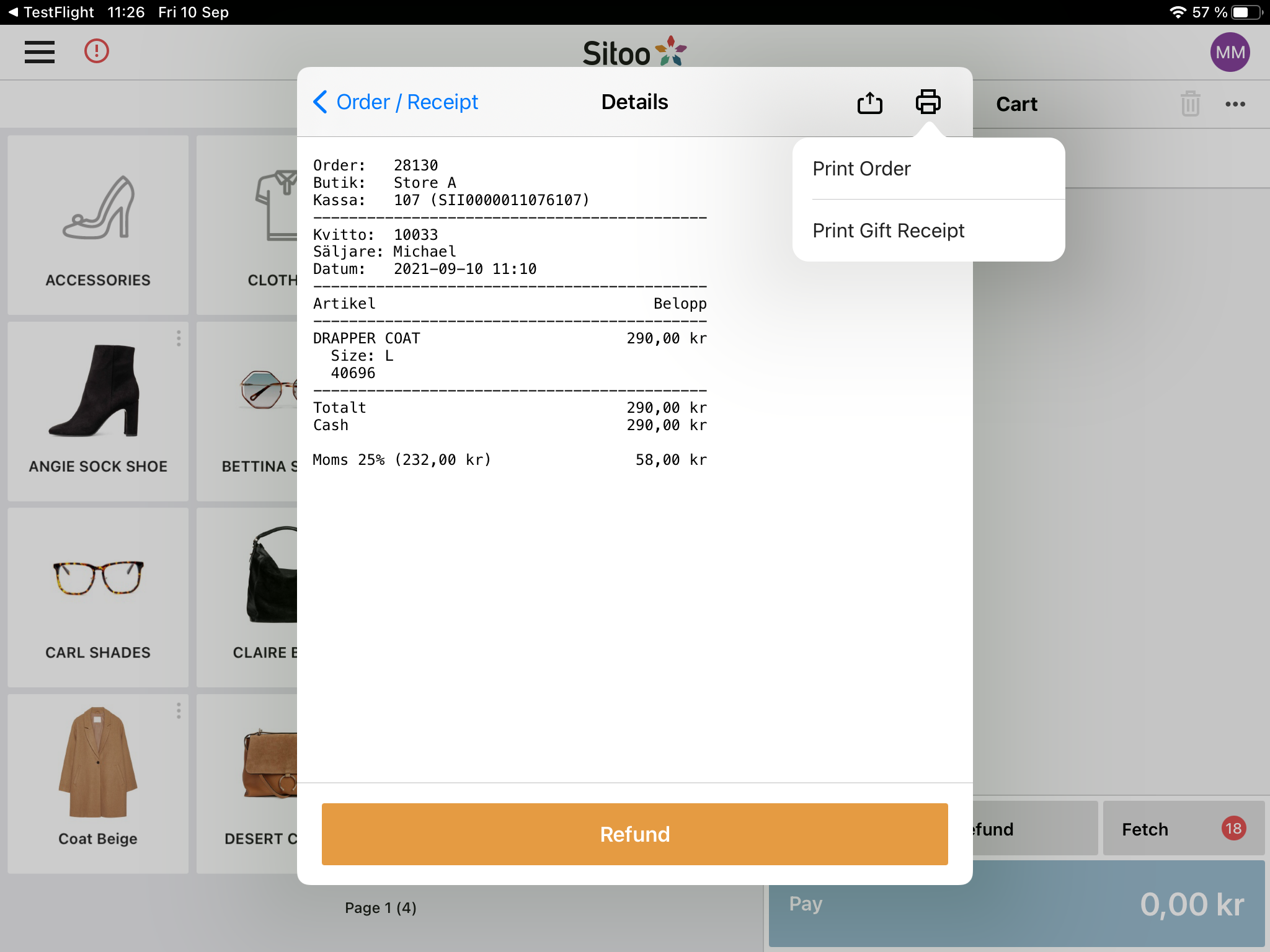 Configure option to print Gift Receipt for select items
To be able to select items to be included in a gift receipt, enable the option shown in the screenshot below. You will then be able to specify exactly which items in a transaction that you wish to include in the gift receipt.