As of Sitoo POS version 1.50 you are now able to assign a different store associate than the currently logged in associate to a sale.
Setting up
Log in to your Backoffice and go to Settings > POS Profiles. Click the pen & paper icon to edit the POS profile you wish to activate the functionality for. In the "Options" section, simply click the box for "Sales associate" and the functionality will be enabled. If it does not appear in your POS, please make sure that you are using the latest version of Sitoo POS.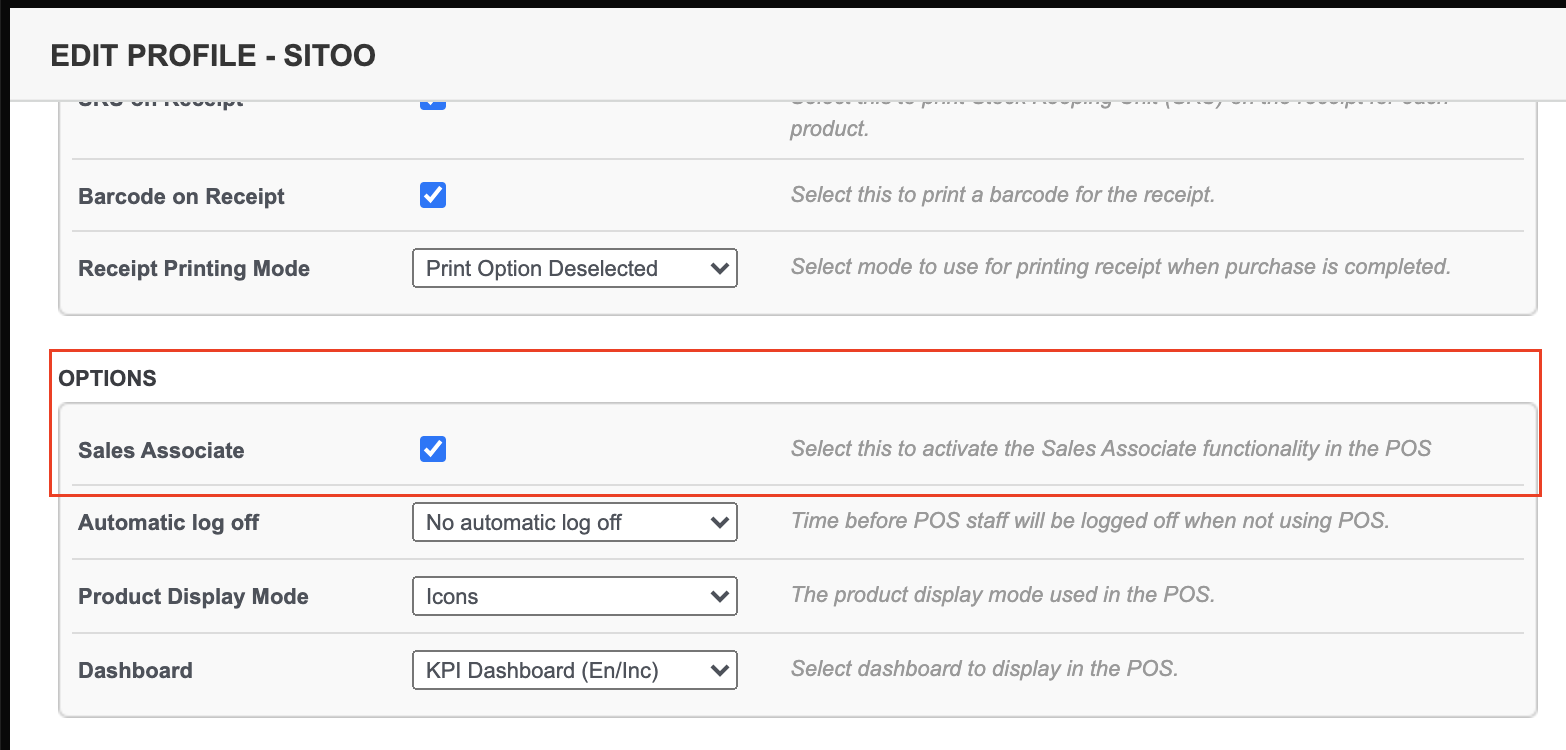 Once the above is completed you are now ready to assign a specific store associate to a sale.
To do this, simply tap the ··· button in the upper right corner of your POS and then tap Assign Sales Associate: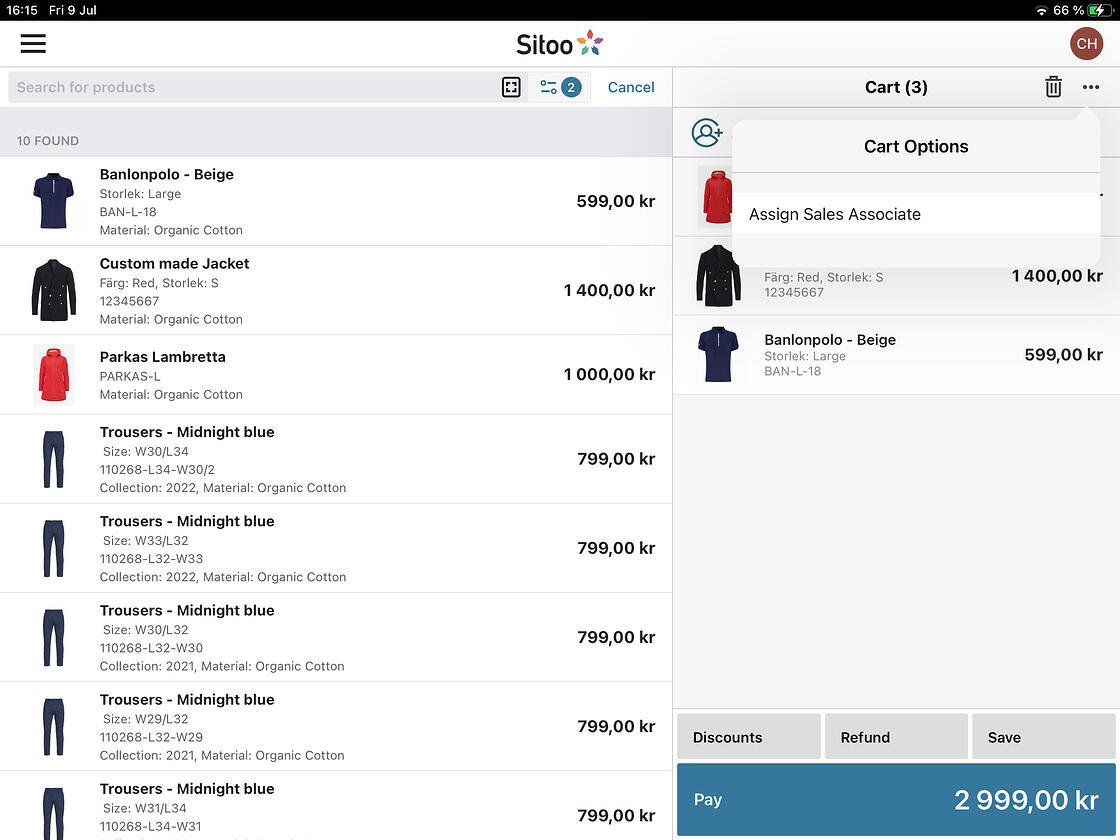 Then either choose the associate from the list presented or search for them using the search bar. Tap their name to add them to the sale. You will see their name presented at the bottom of the cart view once added and they will be registered to the sale.