The operation to manually initiate a refund has been moved to the product card in the cart. You now have to gently swipe left on the affected product and tap Return to turn the purchase into a refund. This needs to be done per item.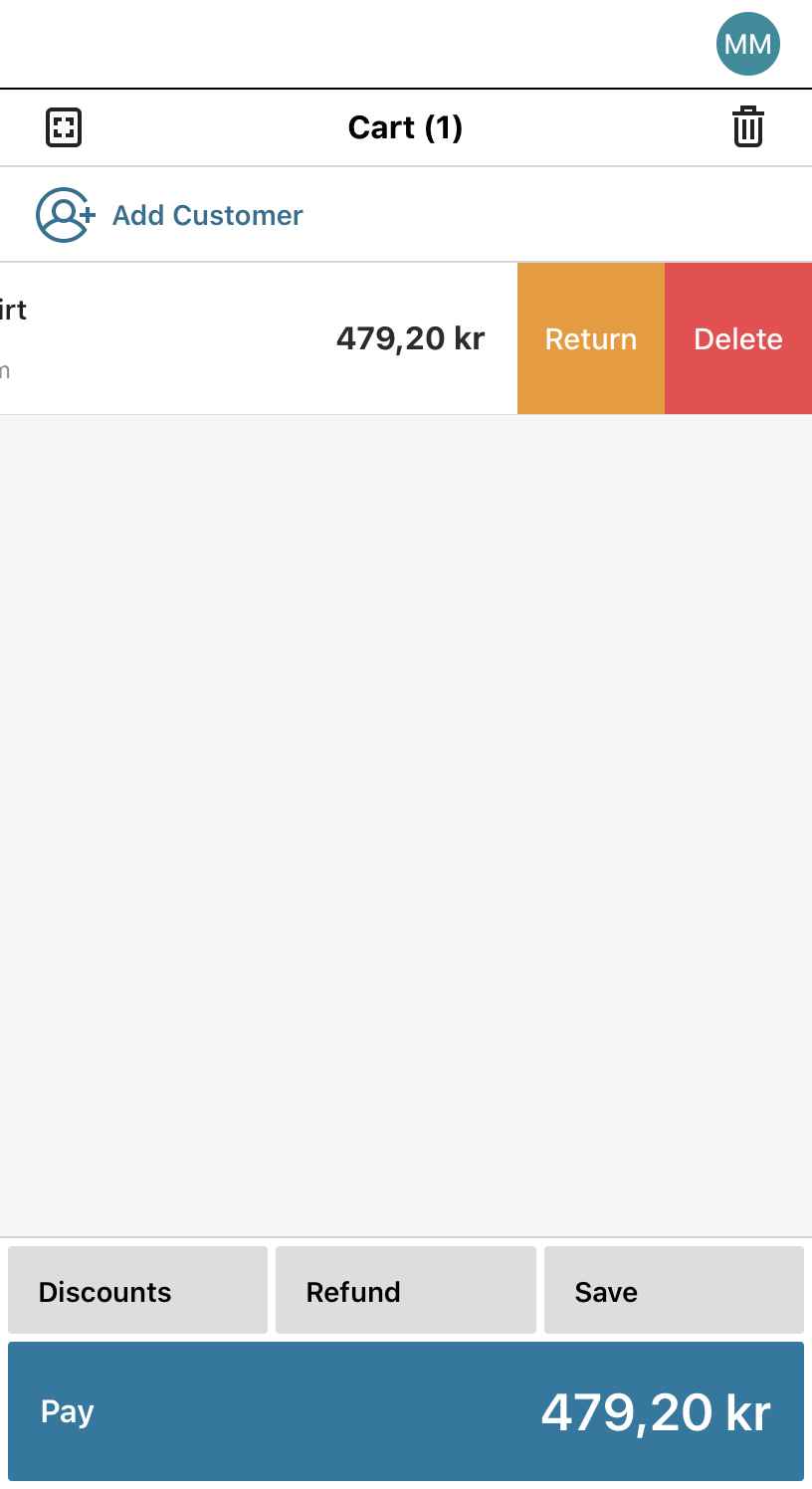 When you scan a receipt or enter a receipt number in the field under Refund > Search for receipt you will be presented with a dialogue window showing you the Order number, Receipt number as well as all the items on that receipt. This is called a validated return. Check mark all the items the customer wants to return and enter an appropriate Reason Code, then tap Add to Cart.

If you pick a Reason Code configured as a Rebuy you can then initiate a Rebuy refund, see here for more information.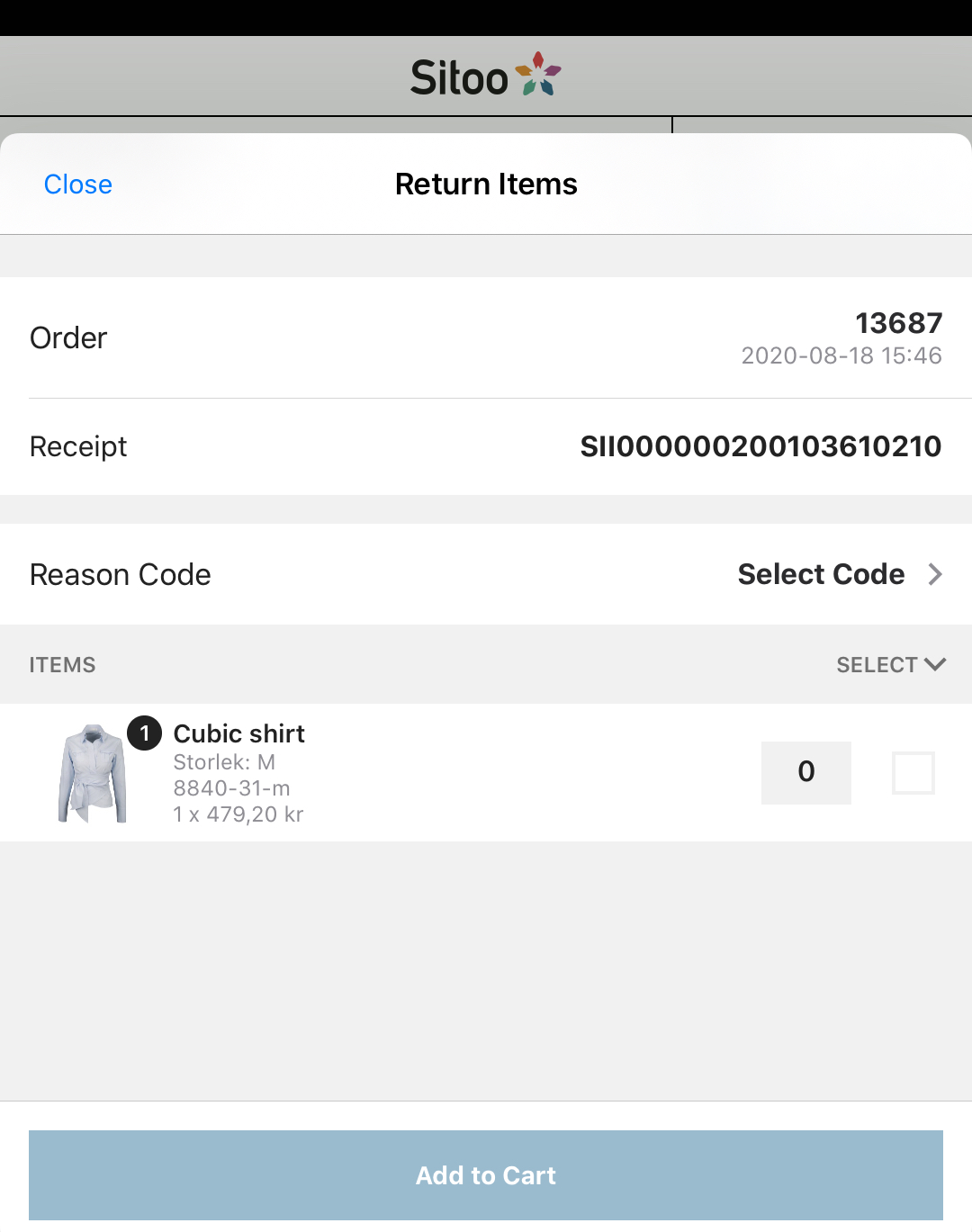 When you perform a validated return and also add a product to the transaction, there will now be a clear distinction between what is a refund and what is a sale.