The Swedish Skatteverket can perform two types of visits at your Swedish establishment. These are supervision visits and control visits.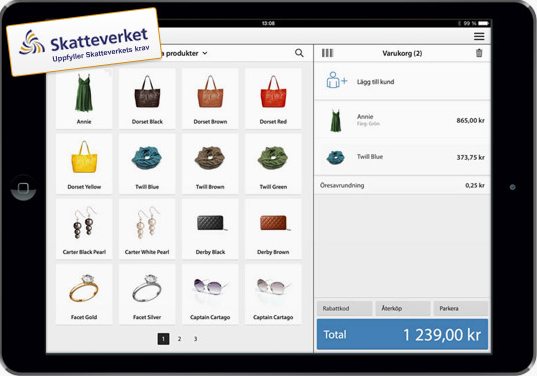 Supervision visits
During a supervision visit Skatteverket will want to make sure that you are using a cash register that is compliant to both the law and Skatteverkets own regulations. During the visit you will need to be able to inform Skatteverket about the following:
What cash registers and control units are present in the store as well as their model number, product number, etc.
The control code that will usually be located in the Journal of the cash register. Normally Skatteverket will ask the person currently operating the cash register to produce the code. Therefore it is important that the staff knows how to produce this code from the Journal.
Control visits
At an unannounced control visit Skatteverket will want to control that your company is using the cash register in the proper way. Skatteverket can for example:
request the person operating the cash register to produce data from the cash register
count the company's customers
perform control purchases
perform receipt inspections
Stocktake the cash register
The person who claims to be a representative from Skatteverket will need to identify themselves at the visits. Staff will have to know how to produce:
Model numbers, production numbers, etc. This information is located in Settings in the app.
Show the journal. The journal is located in Settings - Journal in the app.
Show X-report. The function to print X-reports is located under Settings - Z-reports (a button in the upper right corner).