With Sitoo POS you are able to e-mail a digital receipt to customers. When the payment is completed you can choose to enter an email adress in the field "Email receipt" and then press Send. To service the next customer, tap New Customer.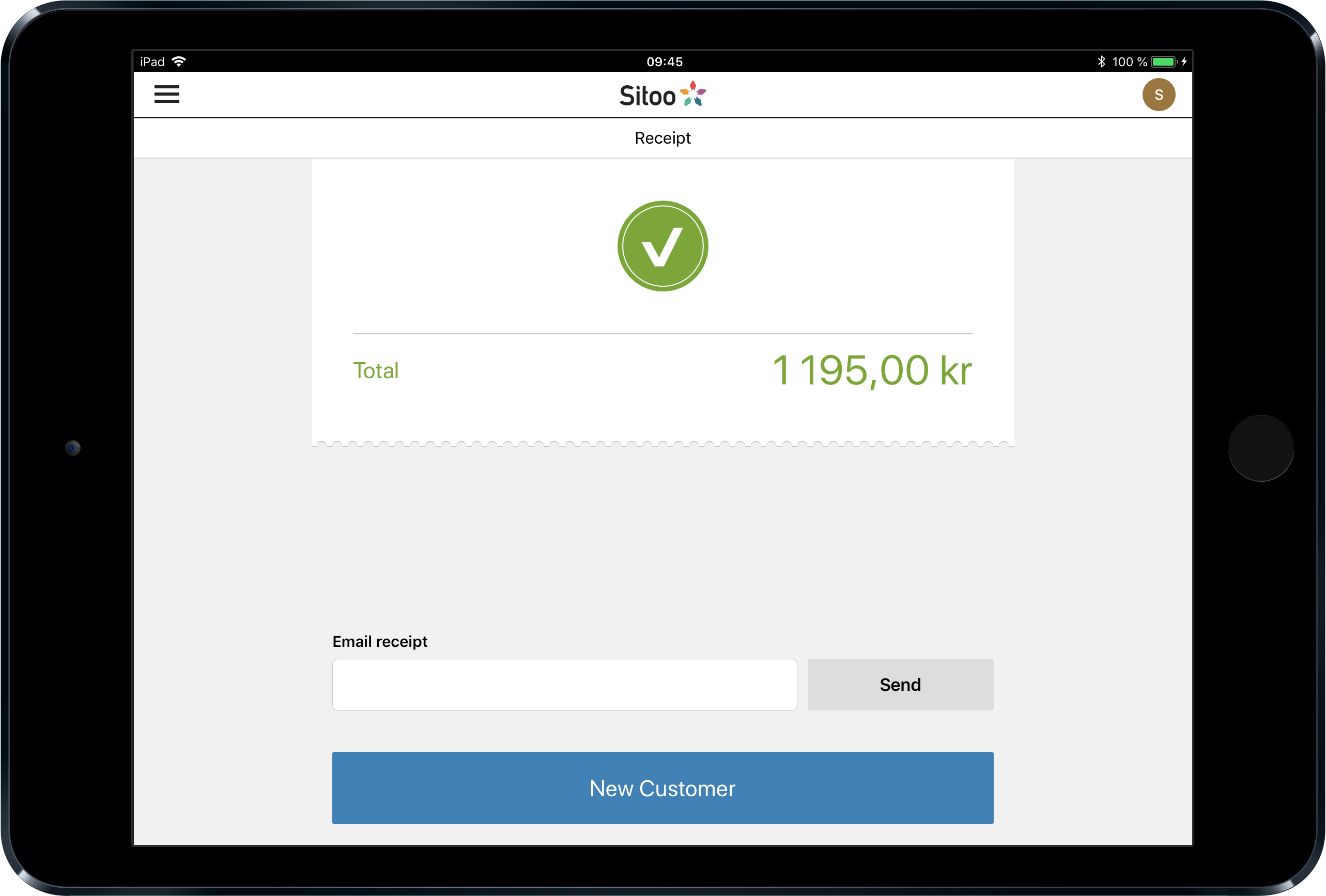 In order to send digital receipt you will first have to enter information in Backoffice, located under Settings - General, and the section "Order Confirmation Email".
Activate digital receipts
Log in to Backoffice > Settings General
Scroll to the section "Order Confirmation Email"
Enter the name of your store.
Enter the e-mail that you want to be the sender of the digital receipts.
Enter a secondary e-mail if you want copies of each receipt sent.
Enter a subject for the digital receipt.
Click save.