With Sitoo POS you are able to e-mail a digital receipt to customers. When the payment is completed you can choose to enter an email adress in the field "Email receipt" and then press Send. To service the next customer, tap New Customer.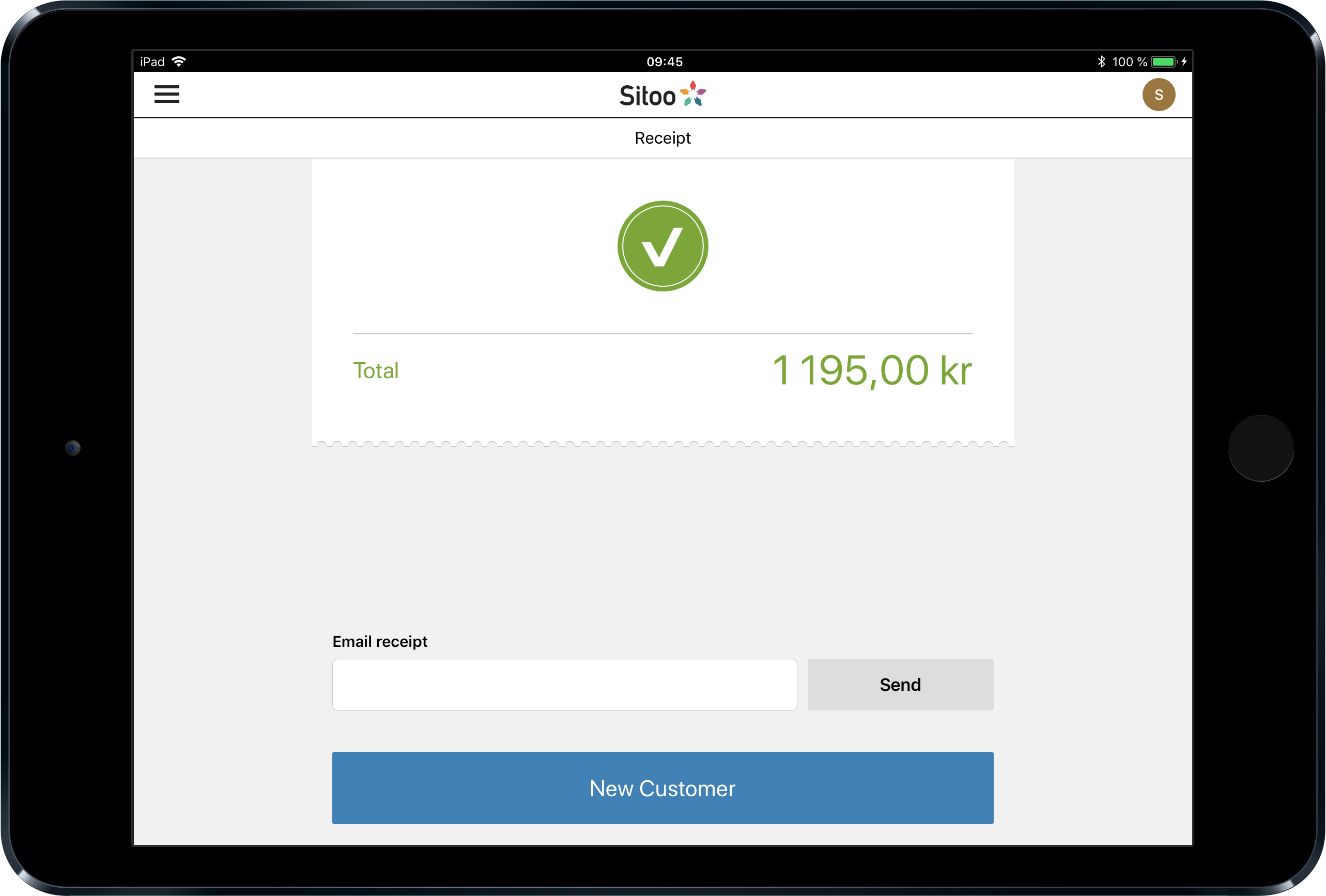 Activate digital receipts
Log in to Backoffice > Settings General
Scroll to the section "Order Confirmation Email"
Enter the name of your store or brand in "Mail from".
Enter the e-mail that you want to be the sender of the digital receipts in "Mail from email address".
"Copy to email address" is not used for digital receipts.
"Subject" is not used for digital receipts.
Click save. 


Verify domain
Log in to Backoffice > Settings > Email Service (AWS)
Add Your Domain (example.com) and Verify It. (this needs to be all lower case)
Once verified, you might get an error message and the verification wasn't successful. If so, you will be presented with name, type and value.
Send the credentials "name", "type" and "value" to your domain administrator who will help to verify the domain.
When the credentials are added to your domain, click "Verify DNS-settings" in the Sitoo back office
If everything is added correctly, additional three sections with credentials will appear. These too need to be added to your domain once again
When these are added, click "Control status" or "check status" for each section. When they appear green, you are good to go.
As a final step, add a sender by clicking "Add Sender". Note that the e-mail you add here should be the same as the one you entered under Settings > General > Order Confirmation > Mail From.